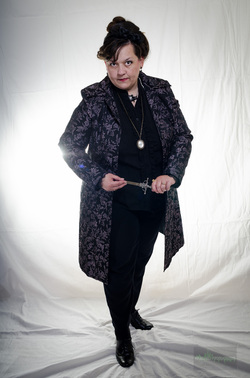 Hey fellow nird birds! This is Heidi, your CHILL facilitator. I love history, especially 1870 thru 1950. My all time fav decade is the 1940's. I'm also a convention addict, sci fi fanatic, crazy cat lady, and award winning costumer. Come hang out with me and we'll learn something new together!
Join us every 2nd Saturday of the month from 6-8pm for fun interactive workshops and roundtable discussions about all things fan related!
This is where I'll be archiving all our activities and photos for CHILL. If you miss a panel, you can find photos, information, and links here.
Jump back to the main page
to take a quick survey about what topics you'd like to see presented at future panels.
You can contact me by using the email form on the contact page, or calling the library at 745-4690.